An enchanted Evening Cruise on Friday 28 June 2013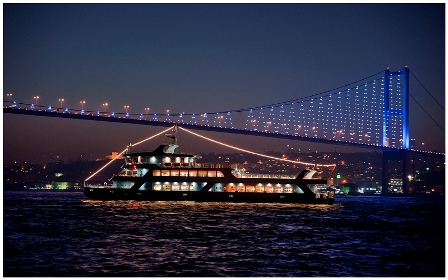 An enchanted evening cruise starts while you sip your welcome drink and enjoy the marvelous scenery as the sun sets on monuments of three Empires: Roman, Byzantine and Ottoman. You will admire the royal Dolmabahçe Palace, the late residence of the Ottoman Sultans; the Bosphorus and Fatih Sultan Mehmet Bridges connecting the two continents Asia and Europe; Rumeli Fortress, the historical armament built by the Conqueror Sultan, marble palaces, Ancient wooden villas of Ottoman style besides modern residencies.
Watch one of the breathtaking coastlines of the Golden Horn with Topkapı Palace, the Blue Mosque and the Leander' s Tower and take the opportunity to finish the conference with your colleagues while cruising between Europe and Asia., Europe and Asia.
Open Buffet Dinner with a rich variety of specialties from the Turkish and international cuisine will be served with unlimited alcohol on board of the yacht.
The number of participants is limited to 450. We will take bookings on a first come first serve basis.
For the fees and registration, refer to http://www.euram2013.com/r/registrationfees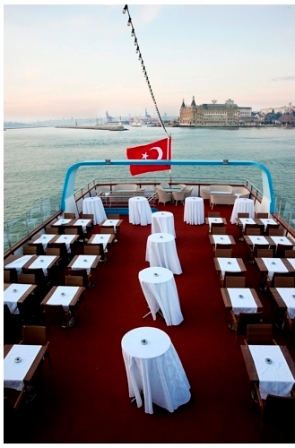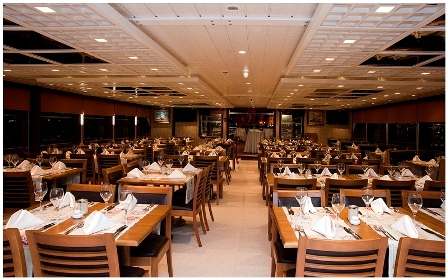 Programme > Gala Dinner
Copyright © 2012 EURAM